Date: Sun, 2 Aug 2015 19:22:31 -0400
Subject:
Shamanic Living : A Celebration of the Circle as the Self with Alex Kugler and Madhu Anziani of One Fire Wellness at Samsara House 2023 8/29 1PM-4PM
From:

wakeup@samsarahouse.org
You are invited to attend:
Shamanic Living : A Celebration of the Circle as the Self with Alex Kugler and Madhu Anziani of One Fire Wellness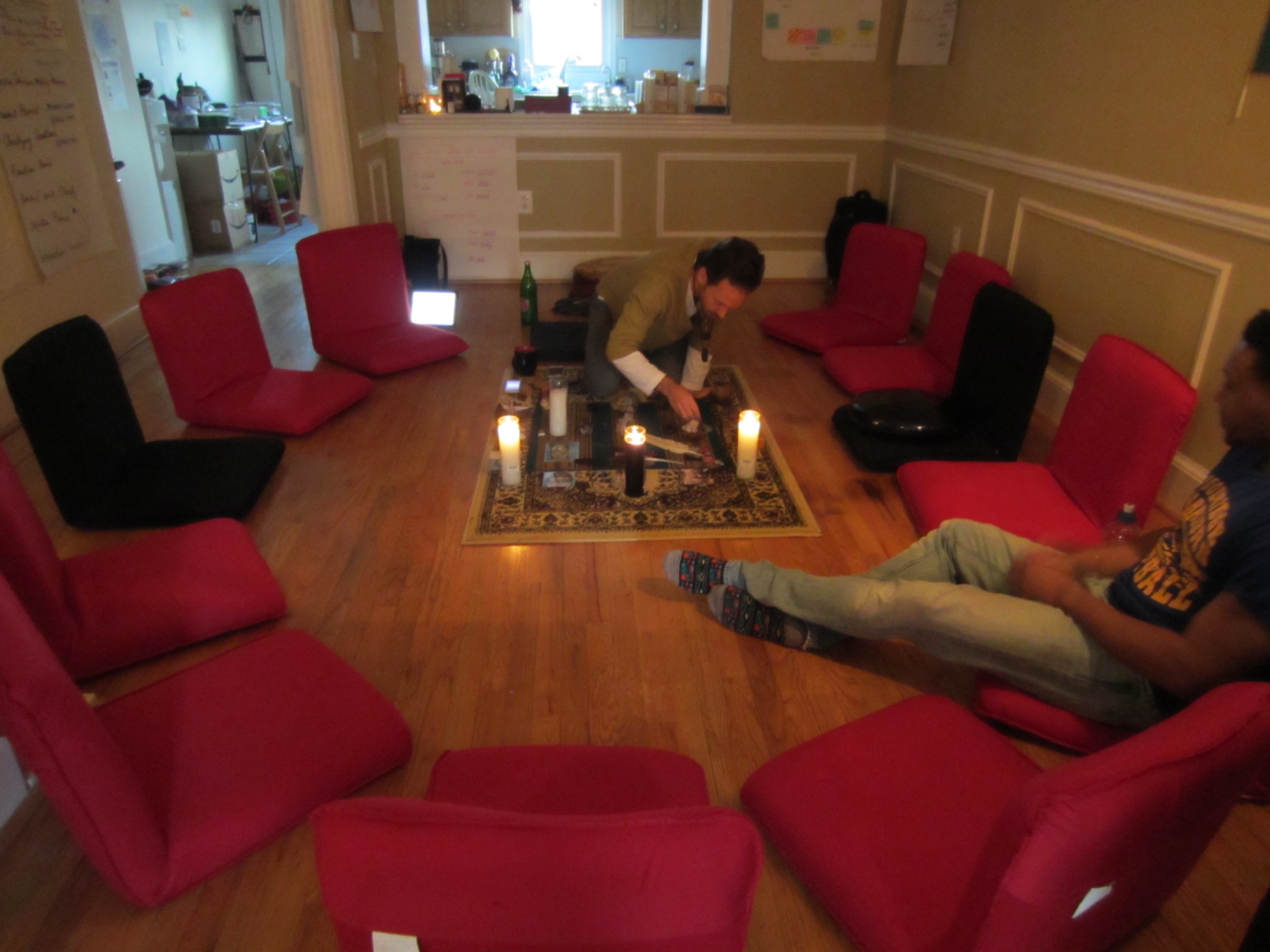 Shamanic Living : A Celebration of the Circle as the Self with Alex Kugler and Madhu Anziani
of One Fire Wellness
Saturday August 29th - 1:00pm - 4:00pm
Another mind-blowing event
at Samsara House 2023
On visit from California, Shamanic Practitioner Alex Kugler returns to Samsara House 2023--this time with Sound Healing Artist Madhu Anziani--
to offer another mind blowing experience of exciting self-exploration and adventure!
About this Event:
Are you tied of being controlled by your fear of the unknown?
Are you hungry to find your own source of wisdom and guidance?

Are you desiring more community and support on your path?



Join us for an exciting 3-hour workshop on the day of the Full Moon where we will gather in sacred community to deepen our connection with Self, other and the natural world. You will be initiated in the art of the Shamanic Journey where you will meet and interact with your personal Spirit Guides and Teachers. We will be making devotional music together and have ample time to speak our hearts, to be heard and held by the Circle. With the aid of the drum, deep listening, limpias (energetic clearings) and other Shamanic tools you will reconnect with your Spirit Family and experience the power of our human birthright - direct communication with Spirit.
This workshop will include music, playfulness and profound depth. It is appropriate for ages above 12 and all levels of shamanic understanding. Come share and be held in the re-membering of the circle as the self.
Cost - $90 - $75

- $75 Earlybird On-line Ticket (until Sunday August 23rd at midnight)
- $90 August 24th through Day of the Event
- $90 At the Door - Cash Only
Items to bring:
Journal and pen

Sacred item (stone or ritual object)

Rattle & Drum (if you have them)

Water bottle

Eye cover (not necessary)


About Alexander and Madhu
Alexander & Madhu have been studying the healing arts for over a decade each and currently are apprentices in the Pachacuti Mesa Tradition. Regularly holding ceremony in rhythm with the phases of the moon and offering healing sessions to clients all over the bay area, Alexander & Madhu are committed to rooting deeply into community and acting as catalysts and supporters for the birthing of the new paradigm. Madhu's training in Sound Healing, Pranic Healing and Medical Chi Gong give him unique qualifications to work with those needing support, and Alexander's extensive work in Waking Down in Mutuality, WePractice, Rainbow Bridge Shamanic School, and Sound Healing harmonizes with Madhu's healing skill set. And having just released their first album of ceremonial music, Alexander and Madhu bring to ceremony their years of musical study as professional opera singer (Alexander) and jazz musician (Madhu). Their ceremonies have been described as an interactive shamanic revival.
Alex with be available for private healing sessions.
P
lease contact him via email (alexanderkugler@gmail.com) or phone (917.755.3304)
---

Location
Coming by Metro is advised.
Parking: 2hr Street parking on R Street NW, Best to park on Quincy, S Street NW or North Capitol Street.

Metro: NoMa New York Ave Red line stop or Shaw green line for a short walk, or get off at Chinatown and take the P6 to Randolph Rd Stop or the 80 to Lincoln and R Street NE Stop (both stops 1 block from R Street NW).
---

About Samsara House 2023, (est. 2013)
*
"Samsara House 2023" at 36 R Street NW is an Awareness-based shared space where world-shifting communities are meshworked

to expand each other's world-views and experience and spread that which is emerging. Samsara House 2023 rapidly prototypes models for the new world to template upon and ignite a revolution in consciousness within ten years.
Samsara House 2023's strategy is to exemplify a
gift-economy
over the market economy, one that values giving over having. While all events cost at least one dollar to cover utilities, any additional contribution will go towards periodically giving half back to a socially responsible organization or cause in need that you also help identify. Going together as a river, we build a thriving community of communities and pave the way for a new world. Samsara House 2023 is a Holacracy powered organization founded by Cullen Kowalski at a row house in Bloomingdale, New Washington, D.C.
You never
change things by fighting the existing reality. To change something, build a new model that makes the existing model obsolete.
~ Buckminster Fuller
Be the change you wish to see in the world
. ~
Gandhi
Samsara House 2023

36 R Street NW